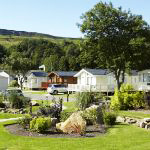 Chantry Country and Leisure Park
West Witton
Leyburn
North Yorkshire
DL8 4NA
0844 8263183
Chantry, West Witton, North Yorkshire
CHANTRY COUNTRY AND LEISURE PARK
Chantry Holiday Homes is Park Leisure's 5-star award-winning Yorkshire gem, with a thriving owners-only community. Set in 23 acres of the Yorkshire Dales National Park near Aysgarth Falls, you couldn't hope for a more idyllic setting.
The park is pet-friendly and has a 12-month holiday season, while luxury facilities such as a state-of-the-art air-conditioned gym make it the perfect place to unwind. There's a play area to keep the kids entertained, while the surrounding rolling hills provide ample opportunity for walkers to explore this picturesque area.
Here you can enjoy incredible views of Penn Hill, as well as the amenities of the quaint nearby market town of Leyburn. A short stroll will take you to the renowned Wensleydale Heifer restaurant, and exciting local attractions such as The Forbidden Corner are right on your doorstep.
Things to see and do around Chantry:
- Malham Cove
- Bolton Abbey
- Ripon Racecourse
- Wensleydale Creamery
- Black Sheep Brewery
- The Forbidden Corner
- Walking
- Fishing
- Cycle Trails