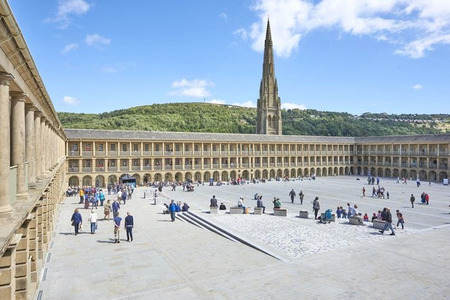 Blackledge
Halifax
HX1 1RE
01422 525200
The Piece Hall, Halifax
Welcome to Yorkshire's most important Secular building
The Grade I listed Piece Hall, Halifax is a rare and precious thing, an architectural and cultural phenomenon which is absolutely unique. It is the only remaining Georgian cloth hall in the world, the sole survivor of the great eighteenth century northern cloth halls, a class of buildings which embodied the vital and dominant importance of the trade in hand woven textiles to the pre-industrial economy of the West Riding of Yorkshire, from the Middle Ages through to the early nineteenth century.
The Piece Hall, Halifax provides a fabulous day out for the whole family, holds regular music events, featuring some of the finest bands and artists in the world, and also has a wonderful selection of shops, bars, and eateries on site.
For more information please visit the website.