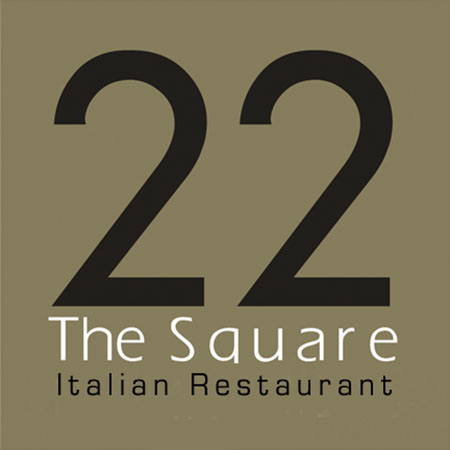 22 The Square
59 Main Street
Crosshills
Nr Skipton
BD20 8TT
01535 633599
22 The Square Cross Hills Restaurant
Diners can expect the best of Italian and Mediterranean-influenced food when 22 The Square is launched, according to its head chef, Anthony Bickers.
There is also a cocktail and wine bar at 22 The Square, and the restaurant is expected to provide about 25 full-time and part-time jobs.
Its owners already have an establishment of the same name in Northowram, Halifax, which opened in 2009.
Anthony said: "We believe in investing in local people and we aim to be very much a part of the Cross Hills community and to work with our neighbouring businesses to bring an increase in trade into the area."
He added: "We aim to offer the very best in Italian food while also incorporating Greek and Spanish influences with a twist.
"This is a superb location for a restaurant and one of the reasons we wanted to come to Cross Hills was because some of our Halifax customers suggested it.
"Our chefs are talented and care deeply about their food, so we can assure customers of the very best quality in an exciting, relaxed and friendly atmosphere."
Anthony has more than 25 years' experience in restaurants in Yorkshire, including running his own establishment.
Opening hours
Monday Lunch 11am – 4pm / Evening 4pm - 11pm
Tuesday Lunch 11am – 4pm / Evening 4pm - 11pm
Wednesday Lunch 11am – 4pm / Evening 4pm - 11pm
Thursday Lunch 11am – 4pm / Evening 4pm - 11pm
Friday Lunch 11am – 4pm / Evening 4pm - 11pm
Saturday Lunch 11am – 4pm / Evening 4pm - 11pm
Sunday 11am – 11pm / Evening 4pm - 11pm
Reviews
"Tuesday lunch "
This place is great. Friendly staff, delicious food, good selection. All starters we tried were highly praised, same goes for the mains. Mine in particular was gorgeous (piri pollo pizza) the prices where reasonable for the quality and quantity of food given. Our waitress was very informative and friendly. 10/10 would definitely coke back here...
"Midweek treat"
Love to call here midweek for a break from cooking, The staff are all very welcoming and friendly. Depending where you sit you can view the kitchen and watch the team cooking the food, you can see the passion that goes behind what will be served to your table. There is a sence of class with a no expence spared...
"Great tasty food and lovely venue"
We have just been here tonight for a quick early dinner ( we are moving very close soon so thought we would give it a go) we will back! Food very tasty, price average for the area and staff very attentive, all round very good...
"First visit for Birthday Treat"
Extremely welcoming and friendly atmosphere where we were made very welcome. The service was excellent being very attentive whilst not rushing. Both our meals were excellent tempting us into having three courses something we quite rarely do. In summary, a really great restaurant and somewhere I would recommend and will certainly go to again...
"Best pizzas anywhere "
We where passing my favourite restaurant and my was feeling hungry so we stopped at 22 the square Crosshills to get a takeaway just look at this, it was tasty and had lots of great toppings my boy loved it thank you...
"Great Restaurant"
We were staying in nearby Sutton and drove past this restaurant on our way somewhere else. We decided to go in for coffee one morning and had the coffee and 4 small cakes. The cakes were good and it was nice to have a selection. While we were there we booked for the evening. The menu is extensive so it...